The Emergence Retreat ©
Many of us have experienced physical, emotional, mental and spiritual health imbalance as a result of the lockdown and social distancing, maybe bringing up unhealed traumas, grief, stress, illness or relationship issues to the surface. Using shamanic practices and healing, imbalances can be tracked and healed bringing people back to a place of balance and reconnection.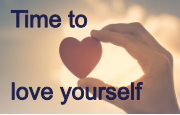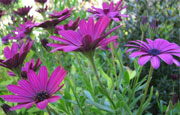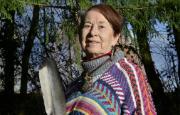 This three day retreat includes three nights vegetarian full board accommodation, Shamanic Therapy, Reiki, a Lifestyle Session and a detoxifying Moor soak.
Cost: £490 per person
To book this Retreat:
Telephone - 01963 23468
Email - dominic@middlepiccadilly.com
The Shamanic Therapist is Eliana, founder of Middle Piccadilly who is now in her early 90's and has been a healer and shamanic practitioner for over 40 years and is still offering Shamanic Therapy Sessions which are intergral part of the Emergence Retreat.
About Eliana
Eliana is known as a gifted Shamanka, Medicine Woman and Healer. She is considered to be one of the leading teachers of Women's Shamanism and the recovering of the Feminine Principle.Eliana has a Celtic inheritance, she was steeped in Celtic lore from childhood. Her father was a noted pioneer of osteopathy in the UK, and was also a medical 'psychic', her mother was a healer and early Bach Flower practitioner. The personal quest for Eliana began with Yoga which she has practiced and taught all her adult life. Apart from her original training in Acupressure and Chinese Medicine, she is also an initiate of the Western Sufi Healing Order with Hazrat Inayat Khan. However thirty years ago the Shamanic Path then became her major quest, beginning with Harley Swiftdeer of the Deer Tribe and Brooke Medicine Eagle, the Crow Blackfoot Medicine Woman. Her other significant teachers have been Arwen Dreamwalker, Victor Sanchez from the Toltec tradition, Marilyn Tunneshende, from the Castaneda and Curendera path, and O'Shinnah the Cherokee crystal healing medicine woman. Eliana was honoured by John Twobirds, a Native Elder medicine man, who initiated her as a ceremonial pipe carrier and sweat lodge leader.More recently Eliana has explored the Inka Traditions where she found a number of teachers including Inti Cesar Malasquz and Dr Alberto Villoldo of the Four Winds Society. She has found this Andean cosmology to be a deeply feminine way of life and spirit. Recently she trained with the Andean Master Shaman Kurak Akulleq and Mystic Don Juan Nunez Del Prado and was initiated 4th level Paquo (Shaman).